Will Steingreaber
Dog Trainer • Fairfield, Iowa
Learn how to train your dog.
Practical & personalized training to help you create a solid foundation, deep connection, and safe, fulfilling life with your dog.Professional member of IACP and APDT; bonded and insured through Business Insurers of Carolina.My custom programs are handler-focused and require active participation, long term commitment, and proper management for success.
Flexible services, affordable rates.
Private Training Packages
Two sessions - $150
Five sessions - $325
Ten sessions - $5001:1 Programs
Stay & Train - $2625 (3 weeks @ $875/wk)
Walk & Train - $1050 (6 weeks @ $175/wk)
Lifetime support.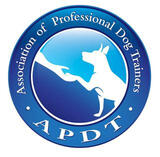 Contact me.